Video Cantik Raisa atas Pencapaian 3 Juta Followers di Instagram
May 9, 2015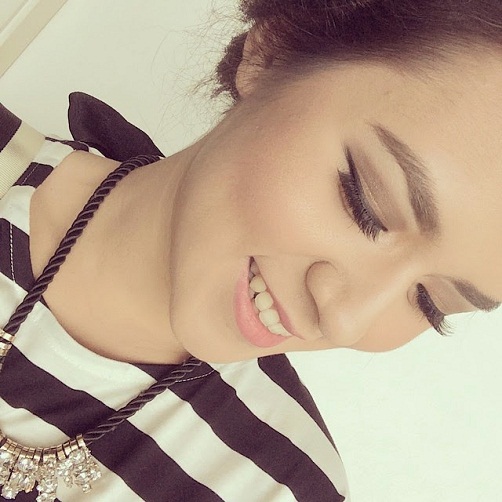 Flagers!! Ada yang sadar tidak sih jika penyanyi bersuara merdu dan berparas cantik, Raisa Andriana atau lebih akrab disapa Raisa ini telah memiliki 3 juta followers di instagramnya. Meski popular, rupanya Raisa tidak ingin melupakan para penggemarnya. Sebagaimana kita tahu pelantun single "Jatuh Hati" ini memiliki banyak sekali penggemar yang sangat banyak di dunia maya.
Ketika mengetahui jika followers instagramnya telah mencapai 3 juta orang, Raisa langsung mengucapkan terima kasih kepada para penggemarnya lewat sebuah video yang menampilkan wajahnya yang sangat cantik tersebut. "Hallo semua…baru sadar kalau sekarang udah punya 3 juta followers, thank you so much everyone for following me, 3 juta orang, and I hope you have a great time scrolling down my feed," ucapnya dalam video tersebut.
Dengan diuploadnya video tersebut, tentu saja membuat para penggemarnya sangat senang dan balik mengungkapkan rasa kagum mereka kepada raisa. "Kulitnya bagus," puji netter. "Cantiknya kak Raisa, sukses selalu," sahut fans lainnya. "Kami menyayangimu, Raisa," ujar para penggemarnya dengan kompak.
Kecantikan Raisa rupanya juga membuat pria yang pernah dekat dengannya dapat kembali lagi. Ia digosipkan CLBK dengan kakak Pevita Pearce, Keenan Pearce. Kemesraan mereka kembali terlihat saat menghadiri resepsi pernikahan Andien (29) dan Irfan Wahyudi (38) pada Sabtu (2/5) lalu. Sayangnya Raisa masih menghindar perihal pertemuannya dengan Keenan. Namun terlepas dari semua itu, Selamat ya untuk Raisa yang telah mencapai 3 juta followers di instagramnya.