Hanya Paul McCartney yang punya Video Klip seperti Queenie Eye!
October 26, 2013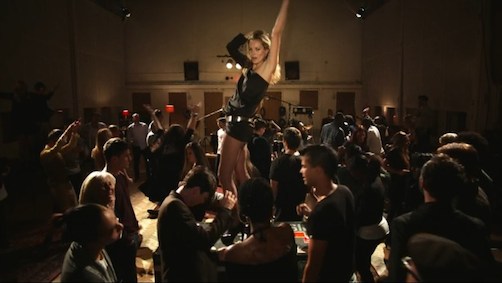 Nama Paul McCartney memang tidak bisa dilepaskan dari sebuah band paling terkenal sepanjang masa The Beatles. Sebagai satu-satunya anggota the Beatles yang masih eksis dalam dunia musik hingga hari ini, Paul McCartney terus aktif menghasilkan karya-karya musiknya.
Queenie Eye, sebuah lagu yang dipilih oleh Paul McCartney untuk dibuatkan video klip terbarunya. Lagu yang sangat catchy dan menyenangkan ini dijamin akan membuat kamu ketagihan. Dengan mengambil set video the Beatles ketika mereka di Abbey Road, video klip Quunie Eye juga menyuguhkan hal lain yang tidak kalah menariknya. Bayangkan artis-artis papan atas seperti Kate Moss, Johnny Depp, Sean Penn, Meryl Streep, Tom Ford, Jude Law, Alice Eve, Lily Cole dan lainnya.
Sudah kebayang videonya seperti apa? Langsung aja klik video dibawah ini. Enjoy!