Tindakan Justin Bieber Meng-unfollow Selena Gomez di Instagram
November 15, 2014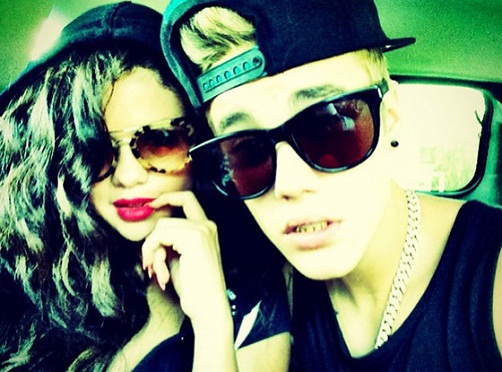 Sepertinya drama putus-sambung antara Selena Gomez dan Justin Bieber belum juga berakhir. Baru-baru ini, Justin Bieber dikabarkan telah meng-unfollow Selena Gomez di media sosial Instagram. Tindakan tersebut Bieber lakukan kurang dari seminggu setelah Selena membahas hubungannya dengan Bieber saat diwawancarai oleh Ryan Seacrest. Pada waktu itu, Selena juga baru merilis video musik terbarunya berjudul "The Heart Wants What It Wants" yang menceritakan tentang naik turun kisah cinta dirinya dan Justin.
Pada 8 November lalu, Bieber mem-posting pesan samar-samar di akun Instagramnya, " Sometimes love isn't a feeling but a choice," dengan caption, "It's easy to love when you feel it, but love when it's hard to love." Kemudian pada hari Rabu paginya, para penggemar Justin maupun Selena mulai menyadari bahwa Justin tidak lagi mem-follow Selena.
Bukan Justin Bieber, kalau tidak membuat sensai heboh, setelah kejadian tersebut, pada pagi yang sama, pelantun lagu "Beauty and A Beat" ini meng-upload video di Instagramnya bersama Kendall Jenner. Hal ini memunculkan spekulasi bahwa pertemanan antara penyanyi dengan model itu yang menyebabkan retaknya hubungan Bieber dan Selena.
Dengan tindakan Justin Bieber ini, harapan mereka untuk kembali bersama terlihat mengecil. Belum ada penjelasan dari Justin mengapa dia meng-unfollow mantannya itu. Selena pun masih bungkam dengan tindakan Justin tersebut. So Flagers kita nantikan saja ya kelanjutan drama mereka berdua.