Para Nominasi Grammy Awards 2014
December 7, 2014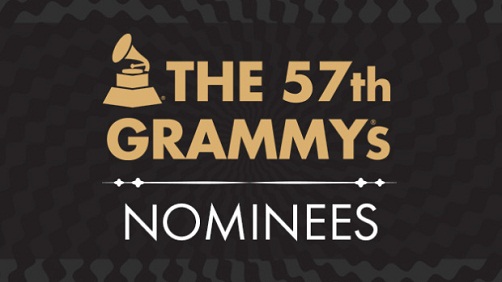 Setelah American Music Awards 2014 sukses digelar, kini giliran Grammy Awards 2015 yang menjadi tujuan utama para musisi dunia tahun depan. Dengan menampilkan sejumlah nama musisi lawas dan baru, Grammy Awards kali ini akan semakin panas. Contoh saja nominasi Best Pop Vocal Album, Taylor Swift harus bersaing dengan Ed Sherran dan Coldplay.
Penyanyi soul-pop asal Inggris, Sam Smith, dan bintang R&B, Beyonce, juga memimpin dengan masing-masing lima nominasi di ajang bergengsi ini. Sam Smith terpilih dalam lima nominasi, di antaranya "Record of the Year" untuk lagu "Stay with Me" dan "Best New Artist" yang bersaing dengan rapper asal Australia Iggy Azalea. Sedangkan Beyonce memborong nominasi dalam kategori R&B, seperti "Best R&B Performance" dan "Best R&B Song" lewat lagu "Drunk In Love," yang dia nyanyikan bersama suaminya, rapper Jay Z.
Album berjudul sama dengan namanya yang dirilis tiba-tiba tanpa gembar-gembor pada Desember tahun lalu dan tercatat sebagai salah satu album terlaris tahun ini juga dinominasikan dalam kategori "Best Urban Contemporary Album." Dengan total 51 nominasi sepanjang karir bermusiknya, Beyonce kini menjadi artis paling banyak dinominasikan dalam sejarah Grammy, mengalahkan produser David Foster.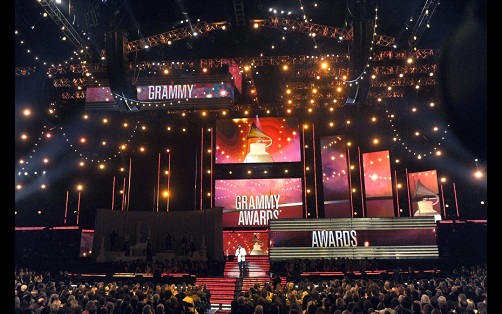 Musisi lain yang meraih empat nominasi adalah Sia, juga dari Australia, yang tahun ini mencetak hit dengan Chandelier. Lagu itu masuk kategori Lagu Terbaik, Rekaman Terbaik, Penampilan Solo Terbaik dan Video Terbaik. Album Swift "1989" yang telah terjual lebih dari 2 juta kopi sejak dirilis Oktober lalu tidak masuk dalam nominasi apapun meskipun lagunya berjudul "Shake it Off" meraih tiga nominasi. Tidak cuma itu, penyanyi mungil bersuara emas Ariana Grande, masuk juga masuk dalam daftar untuk bersaing dengan para penyanyi tadi. Agar semakin panas, pelantun All Of Me pun siap bersaing dengan album "In The Lonely Hour."
Untuk menarik para penontonnya dalam acara tahunan yang akan diselenggarakan di Los Angeles pada 8 Februari 2015 ini, Recording Academy memilih mengumumkan nominasi pada Jumat pagi waktu setempat melalui Twitter.
Berikut Daftar nominasi Grammy Awards 2015:
Best Pop Vocal Album
1. Coldplay, Ghost Stories
2. Miley Cyrus, Bangerz
3. Ariana Grande, My Everything
4. Katy Perry, Prism
5. Ed Sheeran, X
6. Sam Smith, In the Lonely Hour
Best Pop Solo Performance
1. John Legend, All of Me (Live Version)
2. Sia, Chandelier
3. Sam Smith, Stay With Me
4. Taylor Swift, Shake It Off
6. Pharrell Williams, Happy
Best Country Album
1. Dierks Bentley, Riser
2. Eric Church, The Outsiders
3. Brandy Clark, 12 Stories
4. Miranda Lambert, Platinum
5. Lee Ann Womack, The Way I'm Livin'
Best Rock Album
1. Ryan Adams, Ryan Adams
2. Beck, Morning Phase
3. The Black Keys, Turn Blue
4. Tom Petty, Hypnotic Eye
5. U2, Songs of Innocence
Record Of The Year
1. Iggy Azalea, Fancy (feat. Charli XCX)
2. Sia, Chandelier
3. Sam Smith, Stay With Me (Darkchild Version)
4. Taylor Swift, Shake It Off
5. Meghan Trainor, All About That Bass
Best Rock Song
1. Paramore, Ain't It Fun
2. Beck, Blue Moon
3. The Black Keys, Fever
4. Ryan Adams, Gimme Something Good
5. Jack White, Lazaretto
Best Urban Contemporary Album
1. Jhené Aiko, Sail Out
2. Beyoncé, Beyoncé
3. Chris Brown, X
4. Mali Music, Mali Is…
5. Pharrell Williams, Girl
Best New Artist
1. Bastille
2. Iggy Azalea
3. Brandy Clark
4. HAIM
5. Sam Smith