Charli XCX Tampil Brutal dan Liar Pada Video Musik "Break The Rules" │Music Video
August 27, 2014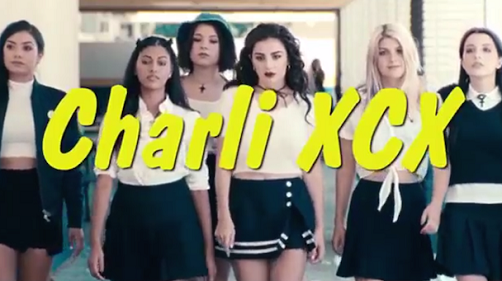 Charli XCX, penyanyi ini dikenal lewat lagu kolaborasinya bersama Iggy Azalea pada single "Fancy," Icona Pop "I Love It" dan meledak pada soundtrack film romantis, "The Fault In Our Stars" yang berjudul "Boom Clap." Kini, penyanyi pop asal Inggris ini telah siap dengan album barunya dan Charli XCX baru saja merilis video musik pada single terbarunya yaitu "Break The Rules." Lagu "Break The Rules" diciptakan saat Charli XCX menghabiskan waktunya di Swedia. Terinspirasi dari genre punk yang cadas, ia mengadaptasi lagu tersebut agar lebih pop.
Pada video musik ini, Charli membawa kita pada masa-masa SMA-nya. Sisi brutal dan liar Charli ditonjolkan pada video musik ini. Alhasil, dia menjadi pemimpin dari kawanan gadis-gadis cantik pemberontak yang melakukan hal-hal yang sangat brutal seperti memanfaatkan bus sekolah secara tidak wajar dan menari di atas bus tersebut. Selain itu Charli dan kawanan gadis-gadis cantik pemberontak tersebut keluar pada jam kelas dengan seenaknya untuk pergi berbelanja dan berujung pada suatu acara promnight. Pada single ini, telihat dari liriknya yang sangat blak-blakan seolah Charli ingin menunjukkan ciri khasnya yang jujur dalam berkarya.
Charli XCX pun berharap single barunya ini mampu mengikuti jejak kesuksesan single sebelumya, "Boom Clap" yang menjadi salah satu hits di Amerika Serikat. Buat yang sudah penasaran mau lihat Charlie XCX tampil brutal dan anarkis ini, langsung saja lihat video musiknya di bawah ini ya Flagers!