Are you ready for New Found Glory & Starting Line, Jakarta!!
February 23, 2011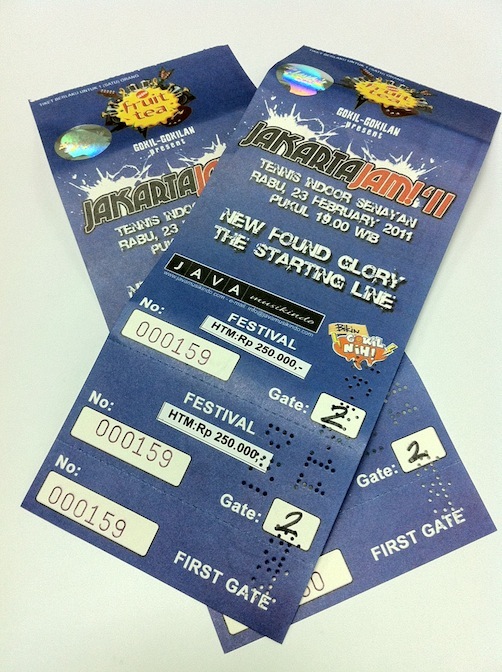 Maap nih kalo kita sedikit pamer tiket New Found Glory(NFG) & The Starting Line besok. Yep, it's Jakarta Jam! 2011. Dan malam ini NFG & The Starting Line kebagian jatah untuk memukau ribuan fans yang memang udah nungguin mereka datang ke Indonesia dari bertahun-tahun yang lalu.
Hits NFG seperti understatement, dressed to kill, hit or miss, my friend over you, etc. Dan hits The Starting Line , up and go, best of me, luck, etc udah pasti bakalan membakar semangat venue di tenis indoor senayan malam ini.
So, see you guys tonight, rock on!