DreamWorks Merilis 5 Menit Pertama Dari Film "How To Train Your Dragon 2"
April 24, 2014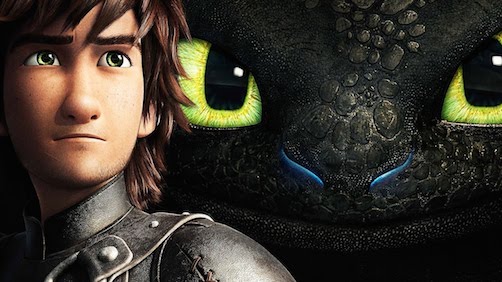 Senin lalu, melalui kanal YouTube-nya, DreamWorks Animation merilis 5 menit pertama dari film "How To Train Your Dragon 2". Dalam cuplikan film ini, kita dimanjakan dengan video yang memadukan adegan animasi baru dengan klip yang digunakan dalam trailer sebelumnya, termasuk petualangan udara yang menakjubkan dari  Hiccup dengan naganya, Toothless. Video ini diluncurkan hanya sekitar 10 hari setelah DreamWorks merilis trailer ke dua yang berfokus pada Dragon Rider yang mengaku sebagai ibu dari Hiccup yang terasing.
"Naga pernah menjadi sedikit masalah, tapi itu lima tahun yang lalu," Hiccup, karakter utama film tersebut, menjelaskan dalam adegan pembuka. "Sekarang mereka semua telah pindah, dan sungguh, mengapa mereka tidak bisa? Kami memiliki kandang yang diubah suai, tempat makan all-you-can-eat, layanan peluncuran naga yang lengkap, bahkan top-of-the-line dari pencegahan kebakaran, jika aku berkata begitu pada diriku sendiri."
Perlu kamu ketahui, film ini sendiri adalah bagian kedua dari trilogi "How to Train Your Dragon". Sekuel ini mengambil latar cerita pada peristiwa yang terjadi setelah film pertama, di mana bangsa Viking dan naga-naga bersatu di Berk Island. Selain itu, rencananya film ini akan rilis di Amerika pada 13 Juni 2014 mendatang. Nah, buat Flagers yang penasaran, bisa menonton terlebih dahulu 5 menit cuplikan awal dari film "How To Train Your Dragon 2". Enjoy!
5 menit awal Film "How To Train Your Dragon 2"

Trailer 2 "How To Train Your Dragon 2"