Rinni Wulandari Nge-Dance Enerjik dalam Video Musik "All of My Heart" │ Music Video
November 25, 2015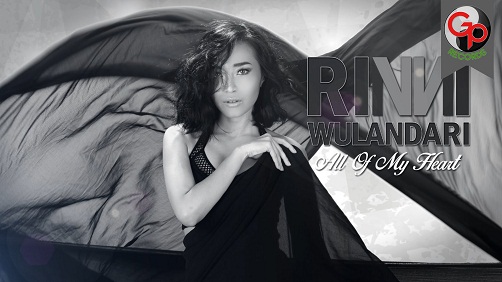 Salah satu jawara ajang pencarian bakat, Rini Wulandari sekali lagi ingin membuktikan pada publik kemampuan vokalnya yang luar biasa. Penyanyi jebolan "Indonesian Idol" ini kembali merilis video musik untuk single terbaru yang berjudul "All of My Heart," pada Kamis (19/11) lalu.
Dalam single berbahasa Inggris ini menyuguhkan suara merdu Rini yang tak perlu diragukan lagi keindahannya. Di dalam video berdurasu 3 menitan itu, ia juga memamerkan gerakan dance yang sangat enerjik diiringi dengan alunan musik R&B. Single "All of My Heart" masih merupakan bagian dari album "Independent Part 1." Ini adalah video musik kelima yang dirilis Rini setelah sebelumnya sukses meluncurkan "Oh Baby," "Tetap Bahagia," "Rapuh" dan "Independent Girl."
Single tersebut berkisah tentang seorang wanita yang sangat mencintai pasangannya dan memberikan segala kasih sayang untuk sang pujaan hati. Namun, hubungan mereka berakhir dan wanita itu akhirnya memilih untuk pergi serta move on. Untuk Flagers yang sudah penasaran dengan video musik "All of My Heart" milik Rini Wulandari, langsung check saja di bawah ini ya!
Comments Closed