The Internship | Trailer
February 15, 2013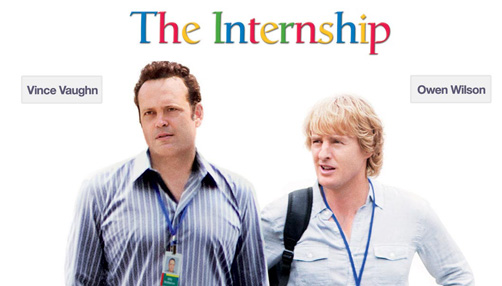 Sepertinya Google akan kedatangan dua anak magang baru. Well, tentu bukan rahasia lagi jika Google selama ini memang dikenal sebagai salah satu perusahaan terbaik untuk bekerja.
Hal ini berhubungan dengan film ini. Fox secara resmi merilis trailer The Internship, sebuah drama komedi yang menampilkan akting Vince Vaughn dan Owen Wilson.
Klik gambar untuk memperbesar.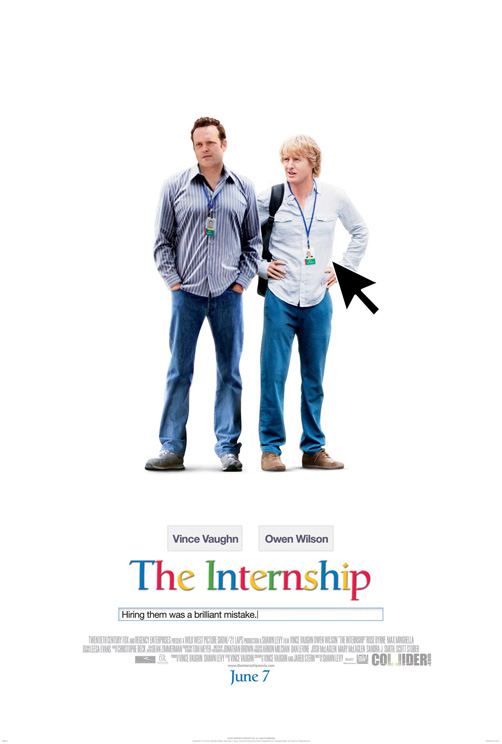 Film ini bercerita tentang dua salesman paruh baya yang kehilangan pekerjaan lamanya, dan berusaha untuk mencari pekerjaan baru dengan magang di Google. Tetapi tenyata mereka malah menemukan diri mereka berada ditengah-tengah lautan anak muda dan teknologi yang super canggih. Dari plotnya dan trailernya saja sudah jelas betapa lucunya film ini, bukan? Dan tentu saja, The Internship juga akan menggambarkan jelas bagaimana situasi kampus Google dan fasilitas super yang mereka punya.
The Internship akan tayang pada 7 Juni 2013, jadi flagers harus sedikit bersabar lagi untuk menertawai Vince Vaughn dan Owen Wilson di film ini.