Byzantium | Movie Trailer
February 3, 2013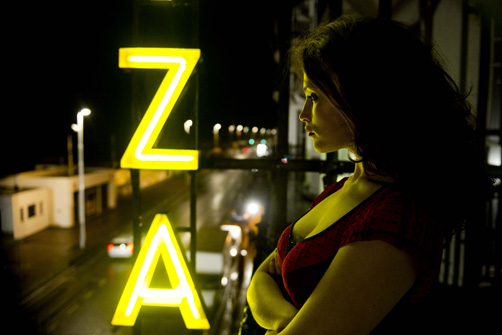 Byzantium, sebuah film thriller bertema vampire baru saja merilis sebuah Internasional Movie Trailer. Di sutradarai oleh Neil Jordan (Interview with The Vampire), Byzantium menampilkan akting dari Gemma Arteton, Saoirse Ronan, Sam Riley dan Jonny Lee Miler.
Film ini sendiri berfokus pada hubungan antara ibu anak keturunan vampire, Clara dan Eleanor yang sudah hidup selama 200 tahun dan bertahan dengan meminum darah manusia. Kehidupan mereka terancam ketika Eleanor ternyata jatuh cinta terhadap seorang manusia. Mungkin banyak film-film sejenis lainnya, tetapi Byzantium sepertinya akan menampilkan cerita yang berbeda. Apakah akan seperti Twilight? Kita lihat saja nanti flagers.
Flagers dapat melihat internasional trailer Byzantium dibawah ini.